"Environmental Engineering Specialists"
Our Mission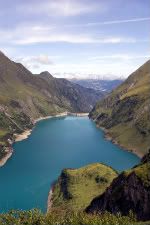 Korth Engineering provides a full range of Professional Engineering, Environmental Consulting services in order to effectively respond to the dynamic needs of our clientele. We focus on providing all necessary documents, reports, and services in order to support, meet and exceed our clients expectations.
Value is created for all our customers whether they are a single individual, small, medium or large company.
Our Culture
Korth Engineering provides attentive services tailored to a client's specific needs in order to achieve practical on-time cost effective solutions to a wide range of environmental situations.
The importance of maintaining and preserving the quality and natural beauty of our environment is thoroughly and comprehensively recognized by Korth Engineering. Hence each assignment is approached on the premise that protection of our environmental and natural resources, are integral parts of the overall project. Flexible and innovative approaches, evaluations, planning, and design parameters are utilized to achieve these goals; checklists are utilized only as guidelines.

Scope of Services
Real Estate Industry
Real Estate segment services provide for the needs of both the commercial and residential sectors including:
Septic Tank System Designs and Inspections
ASTM Phase 1, 2 and 3 Site Assessments and Transaction Screening
ASTM Property Condition Assessments

Compliance Segment
Compliance Industry services consist of a full range of program and project management services to firms for compliance with Federal, State and Local environmental engineering regulations. Areas of concentration are:
Compliance, Permitting and Design
Planning and Reporting
Management Systems
Assessment and Remediation
Pollution Prevention / Recycling
Expert Testimony, Litigation and Arbitration Support
Manufacturing Chemical and Metallurgical Process Planning